Unblock US Review
Prices
$4.99 / monthly $29.94 / 6 months $59.88 / 12 months
Specials
7 days free trial
Offers
1 Month: $ 4.99
6 Months: $ 29.94
12 Months: $ 59.88
Payment
Paypal, Credit Card
Devices
Apple TV, Windows, and players, WD TV, Boxee Box, PSVita, Routers, Mac OSX, Roku, Google TV, VIERA, iPad, Wii, Android, Sony TV, Samsung TV and players, Live Devices, PS4, iPod, XBOX360, Panasonic, Wii U, XBOX One, PS3, LG Smart TV, Amazon Kindle, iPhone
Channels
ABC iView, MSN UK, MaxGo, SHO.com, Fandor, Arte, Universal Sports, Vudu, Watch AFL, Adultswim, Channel 4 - 4oD, TBS, SBS Australia, Startrek.com, Syfy, New Fox Soccer 2 Go, ITV Player, NBC Sports Live Extra, Hulu and Hulu Plus, VEVO, Ulive, Starz, TVNZ, AMC.com, Radio.com, New Univision.com, USopen.org, Logo TV, DishWorld, Disney Junior, ABC Family, NHL GameCenter Live, MTV, Spike TV, BBC Sport, BigBrother Canada, Bravo, Zattoo, NBC, iHeart Radio, ZDF.de, Sky Sports, NRL, CBS, PBS, New Showtime Anytime, Fox Sports Go, CinemaNow, Blinkbox, CNBC, Epix HD, ABC, BT Sports, MLB, Absoluteradio.co.uk, Disney Movies Anywhere, Eurosport UK, Songza, Slacker, NFL GamePass, CTV, Slice.ca, Marvel.com, Spotify, Willow TV, Dramafever, ESPN, Disney XD, HBO Nordic, USA Network, BBC iPlayer, Smithsonian, Rhapsody, VEVO, Big Brother USA, FOX, MLS - Major League Soccer, Ten.com.au, Star Sports, Eleven.com.au, A&E, Discovery US, SouthPark Studios, Sundance TV, KDrama, DR.dk, FX, HBO GO, CBS Sports Radio, The Disney Channel, Sky Go, BYUtv, Rdio, Netflix, Now TV, TruTV, New TNT Drama, Crackle, WWE Network, Sportschau.de, NBC Sports, Funimation, Channel 5, National Geographic, RTE.ie, Premier League Pass, M-Go, ABC News, Comedy Central, Eurosport Player UK, Blockbuster Now, Tennis Channel, beIN Sports, TV3ie, Aertv.ie, Amazon Instant Video, The CW, HGTV, TV Player, Food Network, TV2 DK, Pandora
Unblock US is a company located in the Barbados, with an EU branch in Nicosia of Cyprus. According to their claims, they offer a DNS service that is "faster than any VPN". Although they also provide VPN options, the cost is the same and in fact the service is not the typical VPN service. As you will be able to check out yourselves in our Unblock US review, there are both pros and cons in using such a service. Let's start our review!
Features
If you subscribe to Unblock US, you will gain access to lots of channels from all over the world. For a thorough list of the channels, you can check out here. As you can see, there are special categories for Kids, Video on Demand, TV, Sports and Music for you to enjoy. Besides Netflix, Hulu and HBO, there are hundreds of channels that will catch your attention and allow you to watch quality content anytime and anywhere.

As for the question of whether a SmartDNS service is better than the VPN service or vice versa, no straightforward answer can be given. Either one of the two serves a different purpose to its core.
SmartDNS
Unlike VPN, the SmartDNS does not involve any encryption. So, even if in Unblock US you get the chance to use VPN, this is not the typical VPN that has got all the encryption types and the plethora of servers etc. SmartDNS is all about fast performance while streaming channels online.
There is no loss of speed due to the encryption and the cost is significantly lower. The setup is really easy and there is full compatibility with devices and OS. Still, in the field of protection the VPN holds the scepters and of course there is also the matter of file sharing to consider. To be more specific, SmartDNS has got pros and cons:

Pros
Fast speed
Quick and easy setup
Affordable cost
Full compatibility
Cons
Without encryption
No security throughout your Internet connection
Does not involve file sharing
Pricing
If you are interested in subscribing to Unblock US, you will be thrilled to find out the cost. This is in fact one of the selling points for every SmartDNS service. Well, for one month you will be expected to pay $4.99 – the average cost for such services. If you go for the annual plan, you get to pay $49.90 and therefore you can get a lower price for lengthier commitment.
A free trial is offered for a week, without the requirement of a credit card. Cancellation is available at any time without penalties, which is pretty great. No refunds, though, so be careful! Visa, MasterCard, prepaid Visa, Diners Club and PayPal are the payment methods offered – no Bitcoins, unfortunately.
Online Security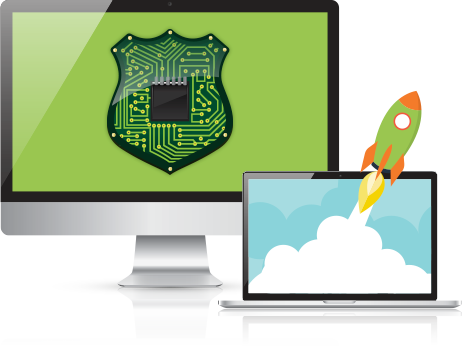 As we have said before, this is no VPN and therefore you should not expect thorough encryption and safe navigation while surfing the web. Of course, the website is protected with HTTPS and there is the hopeful option of signing up for a free trial with just an email address and an email confirmation.
No credit card required! Apparently, the use of Bitcoin as payment method would enhance the anonymity of users. In their Privacy Policy, they are clear about the information that they collect. Nothing flaky, here – still, the traditional VPN service will be far more secured as a means of encrypting all traffic.
Do They Support VPN Too?
Unblock US does not actually have the option of VPN for their users, in the traditional way at least. In cases where there is no possibility of using the SmartDNS service, there is the SmartVPN that can help out at no extra cost. This is certainly a wonderful addition, but it should not confuse users, due to the comparison of such services with the VPNs. The SmartVPN is offered on the go, in hotels, airports and in cases of DNS hijacking.
Help & Support
Next, there is the help and support department of Unblock US that needs to be examined closely. A rich knowledgebase and a FAQ section with multiple topics can help you out, especially when you are trying to fully comprehend the SmartDNS services. Other than that, you may post a public question or you can email the representatives of Unblock US.
The social media presence of the company is vivid, while the blog is provided for an even more in-depth analysis of several aspects in the streaming field. At the How-To section there are guides that will help you complete the process of preparing your device for the benefits of unblocked channels. Last but not least, there is an 'about page' where the customer satisfaction percentage is displayed for everyone to see. Cool! No live chat or phone for contacting them, though.
Compatibility
Full compatibility with devices and OS is what SmartDNS service providers claim. Unblock US is not an exception to this rule. The setup guides will help you out a great deal, so as for you to connect the SmartDNS with your device or router. There is an extensive list that you can find, in order to satisfy your personalized needs for streaming.

Conclusion
At the end of our Unblock US review, here is what we have concluded as to the quality and overall value of the service. First of all, it is needless to say that it is a fast service that unblocks a plethora of channels everywhere in the world. In addition, it is fairly affordable (either $4.99 per month or $49.90 per year). It is fully compatible and it does not require any technical skills for the setup process.
Unblock US provides the SmartVPN, in order to bypass the DNS hijacking and other places where DNS is not available. This is also a great thing to keep in mind. On the other hand, there is no refund for those who are not satisfied by the services of Unblock US. There is no encryption, as in every SmartDNS. No live chat or phone number for support can also make things frustrating for the users. In a few words, Unblock US SmartDNS is a cheap and trustworthy service, simply for unblocking channels and without any other demands.
Go to unblock-us.com