PureVPN Smart DNS Review
Prices
$9.95 / monthly $44.95 / 6 months $49.95 / 12 months
Specials
3 days money back guarantee
Offers VPN & SmartDNS Plans combined!
Offers
1 Month: $ 9.95
6 Months: $ 44.95
12 Months: $ 49.95
Payment
IDeal, Paysafecard, Credit Card, Impulsepay, Dotpay, Moneybookers, GSCash, Giropay, Gamania, Allpay, Fortumo, EcoPayz, Bitcoin, Indomog, Epagseguro, Allpass, Ukash, EPrePag, Cashu, Fanapay, Interac, WebMoney, Smscoin, MikroÖdeme, PayPal, Necard, ToditoCash, AlertPay, Plimus, Mercadopago, SanalPara, Posta Ceki, Neosurf, Daopay, MyCard, Ticketsurf
Devices
Linux, Mac OS, iOS, Windows, Android
Channels
FranceTV5, Hulu Plus, Myezrock, beIN SPORT, W9, History, ZDF, Super RTL Now, M6, Animal Planet, Wuaki.tv, Historia TV, MTV, MusiquePlus, PBS, Canal Vie, Channel 4, South Park Studios, CTV, ITV, Wilmaa, DIY, RTS, Watchever, TF1, Canal Play, Vudu, FranceTV3, FranceTV4, Rhapsody, VTele, FranceTV2, Epix, ABC, Zatoo, Facebook, Sky Go, Vrak, FranceTV Sport, Canal+, Slacker, X Factor, Amazon Video, Starz Play, Spotify, Encore, Aljazeera Sport, Starz, BlinkBox, Virgin Radio, FranceTV1, Crackle, ShowCase, LifeTime, Crunchyroll, RTS un, 6ter, Action, VH1, Hulu, MusicMax, Slice, Music Unlimited, ET Canada, Vevo, SeriesPlus, EuroSport, 4OD, FranceTV, HGTV, History, FoxSoccerToGo, Ten, MTV, 4Music, Food Network, Fox, Youtube, Discovery Channel, ZTele, Canal D, SRF Sport, RTLnow, CBS, One, TeleQuebec, Addik, The Simsons, FranceTV Pluzz, Rdio, Investigation Discovery, RougeFM, FranceTVO, iHeart Radio, Syfy, Netflix, Radio.com, Songza, Pandora, Vox Now, Science Channel, EuroSport Player, AMC, Radio Canada, Radiorj, TouTV, UTV, American Idol, Univision, Discovery World, BBC iPlayer, Global News, NBC, GlobalTV, Twitter, ABC iView, FoxNews, RTS deux, Showtime
Countries
Luxembourg, South Africa, Canada, South Korea, Hong Kong, Costa Rica, Egypt, Czech Republic, Chile, Italy, UK, Turkey, Australia, Thailand, Netherlands, Taiwan, Russia, Ireland, USA, Malaysia, Bulgaria, Switzerland, Germany, Sweden, New Zealand, China, France, Lithuania, Japan, Panama, Indonesia, Romania, Brazil, Ukraine, Poland, Hungary
Pure VPN is a company located in Hong Kong. As their name suggests, they primarily focus on providing VPN services to the customers. However, they have added SmartDNS as a part of their complete VPN plan. As you will come to see in our Pure VPN SmartDNS review, there is no option of just using the SmartDNS services and paying accordingly. Let's have a closer look at what this Hong Kong based company has got to offer, shall we?
Features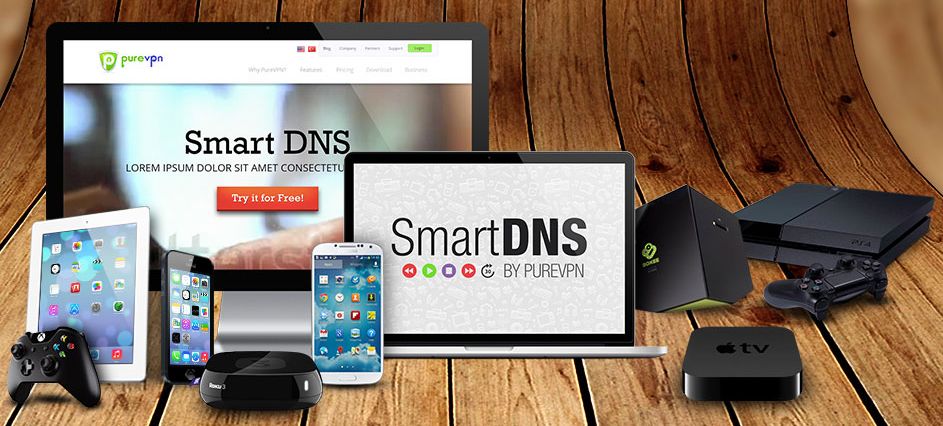 Pure VPN, as we have mentioned above, does not have a single plan that only covers SmartDNS purposes. As a result, you only have the chance to experience SmartDNS as an add-on to your VPN plan. This typically means that you are able to benefit from the advantages of VPN and SmartDNS at the same time, with a single plan. However, the pricing reflects this convenience. Over 290 channels all over the world are currently unblocked, which is great to consider.
Do you know which the differences of SmartDNS and VPNs actually are? Do you want to see which of the two services you are going to enjoy most and why? Check out the next few lines!
SmartDNS
If you go for the SmartDNS option, there is no encryption available for you to take advantage of. This automatically leaves you hanging, as far as online protection is concerned. On the other hand, with SmartDNS you can expect great performance and speed while you are watching your favorite shows, series and films online. No encryption means no actual loss of speed, after all. SmartDNS is easy to setup and does not require any special knowledge – not to mention that it is compatible with any device you may be using. More specifically:
Pros
SmartDNS is easy to setup
No loss of speed while streaming online
Pricing is more affordable than VPN
OS and devices are all compatible with SmartDNS
Cons
SmartDNS involves no encryption
Online security is not improved
File sharing is only available via VPNs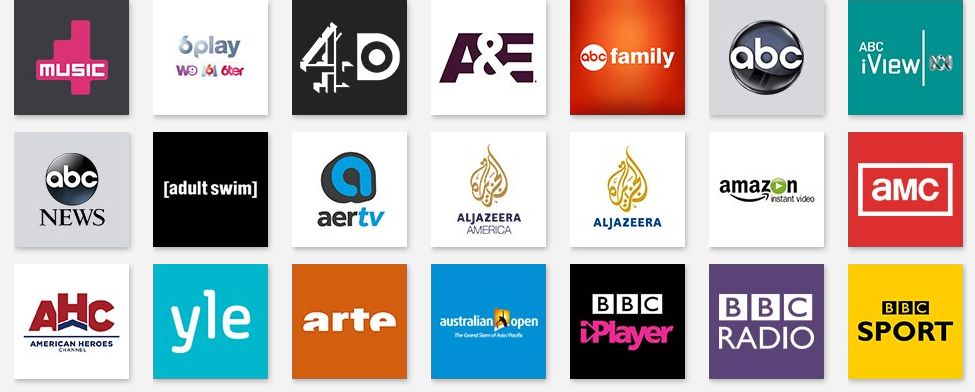 Pricing
There is no plan for SmartDNS users only at Pure VPN, which can be off-putting to some. The SmartDNS service is offered as an add-on at the monthly plan and the semi-annual plan, at an extra $2.99 per month. It is included as a free service at the annual plan.
Now that we have established this fact, the VPN plan (with the SmartDNS service inside) is offered at $6.95 per month. This is pretty high, considering the SmartDNS competition – the average cost is about $4.99. If you choose to go for the semi-annual plan, it will cost you $4.99 per month.
The greatest value for money is in fact at the annual plan (which offers an extra year for free) that lowers the price at $2.08 per month. This is a great bargain, we have to admit! Now, there is immense flexibility at the payment methods. Credit cards, PayPal and Bitcoins are accepted, as well as over 150 other options to choose from.
Although they offer 3 days free trial, this does not include the SmartDNS service. So, it is not applied to this review. As for the money refund guarantee, it is also offered for three days and it has got limitations regarding the bandwidth and such. These two details bring down the overall value of the service provided.
Online Security
Being a VPN provider and offering a combo of VPN and SmartDNS, Pure VPN is serious about online security. However, once you use SmartDNS, you should be prepared for lack of encryption and therefore anonymity. At their Privacy Policy and Terms of Use, they clearly state the details as to which information they keep logs of.
So, you should consider yourself warned. They are transparent in this. Their website is HTTPS protected and they offer all the advanced protocols in their VPN option.
Do They Support VPN Too?
Yes, we have been clear on the fact that Pure VPN is all about VPN service providers. Smart DNS is just an extra add-on, more like an added bonus to the VPN clients for certain procedures that are best with the use of SmartDNS.
VPN Pricing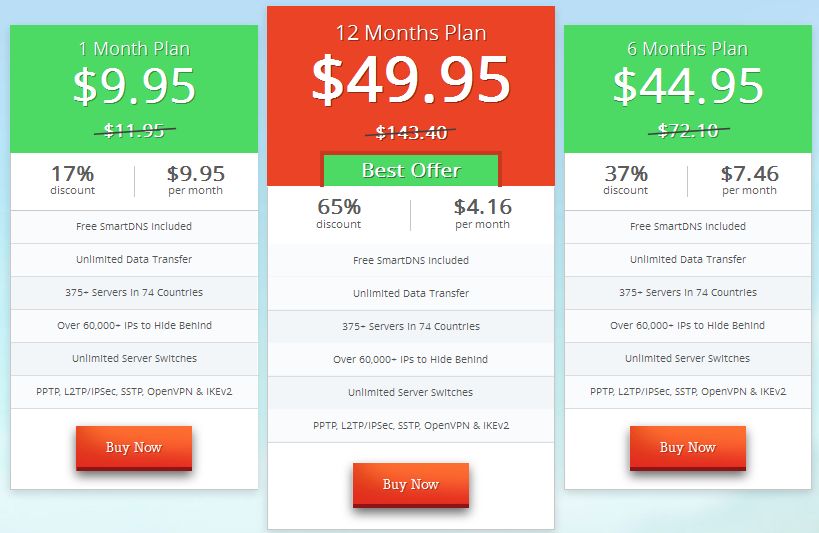 From all that has been outlined earlier, you get the picture that there is no extra fee for the use of VPN. Instead, there is an extra fee for using SmartDNS at the monthly and semi-annual plans (as an add-on at $2.99 per month). We have covered all the billing details at our Pricing section.
Help & Support
Well, it's time to move on to the help and support section of our Pure VPN SmartDNS review. Even though there is a 24/7 live chat that could attract the interest of most users, you may discover that there are no agents available at the moment of your choosing. Even so, it is a great way of contacting support.
There is also a rich knowledgebase to turn to. Apart from that, you may submit your ticket and get pretty instant feedback from there. A FAQ section and a setup guide, as well as a blog with more detailed info, complete the abundant options you get in this field.
Compatibility
One of the advantages in using SmartDNS is the fact that this is compatible with all devices and OS. You can use your VPN and SmartDNS plan on all your devices, on your Android or iOS running mobile or tablet, on your Windows or Mac OS X, desktop or laptop, as much as on Roku, Xbox, Apple TV, Boxee Box etc.

Conclusion
Having reached the end of our Pure VPN SmartDNS review, we have to conclude that Pure VPN is a reliable VPN company that has been trying to cover the needs of the global market, with an extra bonus of SmartDNS service. Although this does not in any way account for the fact that there is no option for simply subscribing to the SmartDNS services of Pure VPN, it is certainly moving in the right direction.
Among the pros of using PureVPN even as a SmartDNS service, we find the reduced price for the bi-annual plan and the flexible payment methods. On the other hand, the restrictions in the refund and free trial make it harder to test the service without paying upfront.
Go to purevpn.com