OverPlay Review
Prices
$4.95 / monthly $26.95 / 6 months $49.95 / 12 months
Specials
14 days money back
Offers
1 Month: $ 4.95
6 Months: $ 26.95
12 Months: $ 49.95
Payment
Credit Card, Google Checkout, 2checkout
Trial
14 Days Moneyback Guarantee
Devices
AppleTV, Windows 8, iPad, routers, iPhone, Mac OS X, PS4, Xbox 360, Windows 7, PS3
Channels
BBC, Twitter, Facebook, DR HD, Amazon, Vudu, Pandora, Netflix, iPlayer, itv Player and many more
Countries
Lithuania, South Africa, Mexico, France, Taiwan, Argentina, Belgium, Russia, Belarus, Hong Kong, UK, Brazil, Czech Republic, Venezuela, Austria, Japan, Australia, Luxembourg, Spain, Hungary, Poland, Turkey, Portugal, Iceland, Greece, Ukraine, Latvia, Singapore, Germany, Romania, Switzerland, Israel, Sweden, India, Egypt, Norway, Bulgaria, New Zealand, Estonia, Denmark, Finland, South Korea, Netherlands, Ireland, the USA, Italy, Canada
OverPlay is a US based company (with the restrictions that derive from its location, of course – DMCA required and such) that offers both VPN and SmartDNS services to its subscribers. This is great, as they offer a combination of the benefits that you get out of these services at an appealing price. Let's have a closer look at what they are all about, as we start our detailed OverPlay DNS review and look over several of their aspects as a company.
Features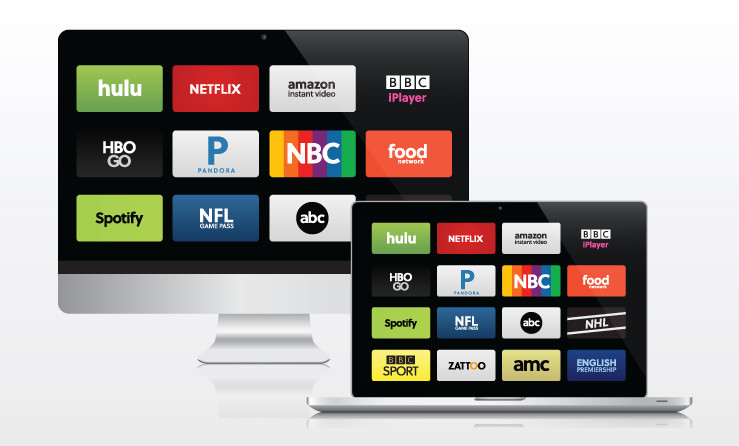 When it comes to the SmartDNS service, OverPlay offers a network of over 200 channels. This is a wonderful feature, as the taste of nearly everyone gets satisfied through the variety and quality of the channels at hand. As we are going to examine in detail later on, you may watch the unblocked content on all devices in a jiffy. High speed connections and easy setup make the SmartDNS service even more enjoyable.
If you are wondering whether or not the SmartDNS service is the best for you, a straightforward comparison with the use of VPN (which OverPlay offers, too) will enlighten you accordingly.
SmartDNS
With SmartDNS, there is no encryption for you to turn to. As a result, the connection you get is not protected and there is always the fear of somebody hacking your sensitive data. With that being said, the SmartDNS is far easier and faster than the VPN.
It generally costs cheaper to get a SmartDNS service, than go for the VPN plan. In addition, the SmartDNS aims at covering the needs of all devices and OS without any problem or lack of compatibility. Then, it does not require any technical skills and it is ready to use in moments. More specifically, the pros and cons of SmartDNS:
Pros
You can easily setup SmartDNS
It performs greatly, no loss of speed
It costs less than VPN
It is fully compatible
Cons
It offers no encryption
It does not offer online protection
It does not include file sharing options
Pricing
If you choose to use the SmartDNS services, OverPlay offers the average monthly subscription – $4.95 for a month. Three months will cost you $13.95, six months will go up at $26.95 and finally the whole year is available at $49.95. The price rates are neither low nor high, when compared to competition.
There is no free trial provided to the potential customers and the refund policy is pretty clear. To quote from their Terms of Use: "If you are less than 100% satisfied with the service, we will gladly refund your payment if the refund is requested within five (5) days from the date of the purchase. Requests made later than the 5 day purchase date will not be honored." As for the payment methods that you get, credit cards of all sorts and PayPal cover your needs. Bitcoins would be a great addition here, too.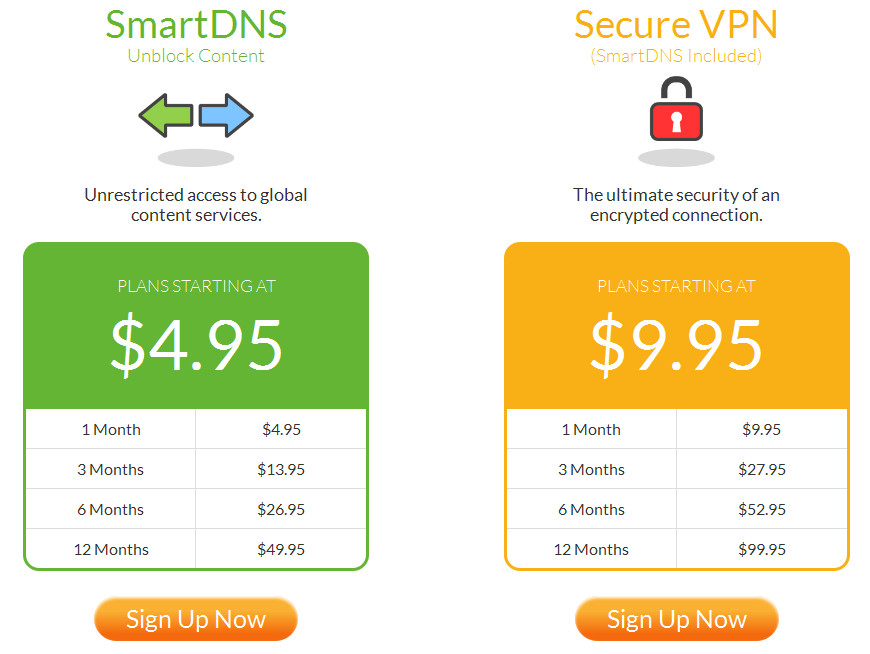 Online Security
In order to make the most out of online security, OverPlay has decided to combine the services of SmartDNS and VPNs for those who seek online protection. Other than that, the website of OverPlay is HTTPS protected and there are details of the information gathered in their Privacy Policy, Terms of Use and of course the DMCA.
This is a US based company, which binds it with some extra layers of transparency – off putting several clients from actually using the services. More on the online security coming up, to the VPN section of the analysis!
Do They Support VPN Too?
As we have implied and in fact stated earlier, OverPlay also enables VPN in their packages. If you are determined to use the combo of SmartDNS and VPN, you are prompted to go here and download the respective software. 48 servers around the world will help you to bypass the blocked content and encrypt all of your traffic accurately.
Since there is great demand as to combine the benefits of fast performance and enhanced online protection, covering the gap that SmartDNS leaves is a prudent move on behalf of the company.
VPN Pricing
The VPN plan is offered at $9.95 per month – a rather inexpensive deal, given the combo of services. Three months cost $27.95, six months cost $52.95 and a whole year will only cost you $99.95. Of course, the same rules apply as to payment methods and refund policies as the SmartDNS plans. However, with these plans you may get all the VPN protocols and advanced encryption that the SmartDNS plans lack.
Help & Support
Next on our OverPlay review, it is the help and support department. There is no chat included, which could bring a brand new beat to the customer care and provide instant feedback. However, there is a rich knowledgebase and the option to use an email or post a public question. A blog is another way for you to get the information that you need. Lastly, there is strong social media presence – not only on Facebook and Twitter, but also on YouTube, Pinterest and Google+.
Compatibility
OverPlay provides full compatibility with devices and OS. There is detailed setup information offered for SmartDNS, VPN and JetSwitch – everything is covered thoroughly and you will be over in a heartbeat.

Conclusion
Now that we have completed our OverPlay review, it is high time we displayed our conclusions on the value of the company and the services provided. First of all, this is a US based company and this can be a bit prohibiting to those who truly care about online anonymity and privacy.
The local legislation can be a problem at times. Other than that, OverPlay offers great and fast SmartDNS services at a reasonable price rate (the average of the global market), without offering any kind of free trial and with the restrictions in the refund policy that make the process harder.
The option of using VPN is certainly welcome, since there are pros and cons in both SmartDNS and VPN – SmartDNS is best for live streaming, while VPN offers thorough online protection and avoidance of hacks etc. Support is basic, but knowledgeable. Full compatibility is of course pleasant! Overall, a good service provider that manages to overcome the barriers of its location and provides great alternatives on rerouting traffic and unblocking content.
Go to overplay.net