CactusVPN Smart DNS Review
Prices
$3.49 / 1 month $9.09 / 3 months $16.09 / 6 months $27.29 / 12 months
Specials
7 days free trial! 30 days money back Unblocks US and UK has VPN + Smart DNS offers
Offers
1 Month: $ 4.99
6 Months: $ 22.99
12 Months: $ 38.99
Payment
Paypal, Yandex.Money, CashU, Boleto Bancario, Webmoney, Qiwi, Alipay, Credit or Debit Card
Trial
7 Days Free Trial
30 Days Moneyback Guarantee
Devices
XBOX 360, Android devices, Samsung Smart TV, Mac OS X, PlayStation 3, Apple TV, iOS devices, Now TV Box, Windows, Roku
Channels
Disney XD, Food Network, Wuaki, ZUUS, Vevo, HGTV, BBC Sport, FOX, Bravo TV, Sprout, CWTV, BBC iPlayer, Channel4, Disney Junior, SyFy, Crunchyroll, Lifetime, ABC Family, Blockbuster Now, Rhapsody, TCM - Turnet Clasic Movies, Pandora, LoveFilm, Songza, iPlex, Viki, VH1, NCAA March Madness, Hulu Plus, CinemaNow, Absolute Radio, Slacker, BT Sport, Canal+ Sport Online, Premier Player, HBO GO Poland, History, CMT - Country Music Television, Nick, Now TV, Channel4 4oD, Amazon Instant Video US, USA Network Now, Vod.pl, ABC News, Ondemandkorea, DirecTV, RedBox Instant, NBC, Disney, TV.com, Drama Fever, HBO GO, Sky Go, TVPlayer, Beats Music, PBS Kids, USA Network, Yahoo Screen, Vidzone, rdio, STV Player, WWE, Comedy Central, Spike, ABC, iTV, WBTV, NHL Vault, Smithsonian, Amazon Instant Video UK, SyFy Now, FX Networks, NFL GamePass, BBC iPlayer Radio, Channel4 4Music, TNT Drama, Channel4 E4, Blockbuster, Netflix US, A&E, ESPN, Oprah, Crackle, Telemundo, TV Land, NBC Sports, BlinkBox, MTV, Channel4 Film4, TVP.PL, Channel5, Mog, Player.pl VoD, tbs, CBS, Netflix UK, PBS, Cartoon Network, LogoTV, Next Issue, Spotify, Vudu, Sky News, Hulu, iHeart, Kinoplex
CactusVPN is a Moldovan company offering both VPN and SmartDNS services to the public. They are rather small as a company, but the quality of the services provided is not proportionate to their size. This is what has driven us towards reviewing their products and services, in our thorough CactucVPN DNS review. Let's get started, shall we?
Features
One of the most important things to consider when choosing the DNS service provider that meets your criteria is the plethora of unblocked channels. Well, in this case CactusVPN DNS offers 201 channels from all over the world. The servers are located in the US, UK, Canada, Germany, Poland and more. Among the channels, we find several versions of Netflix (with the original US version included), Hulu, BBC iPlayer and Amazon on Demand, HBO Go, MTV, Sky Go and CNBC. With easy to setup and use software, no tech knowledge required and supporting multiple devices and OS (Windows and Mac OS), this is a solid package.
If you are still unsure as to whether or not you should use VPN or SmartDNS, let's clear the air for you and outline what SmartDNS is all about.
SmartDNS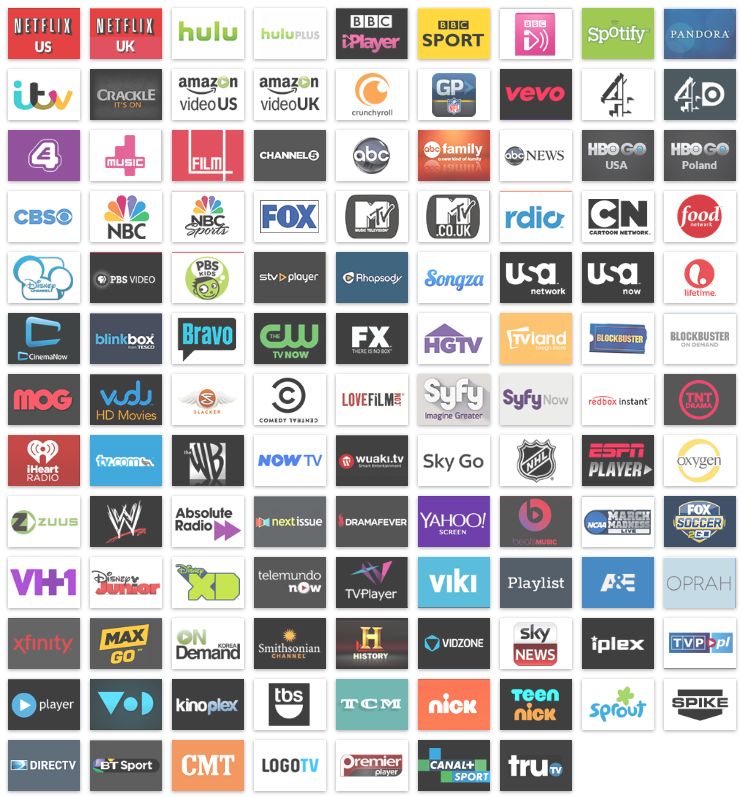 SmartDNS is not the same as VPN, since it does not include any kind of encryption in the process of unblocking channels from all over the world. This means that you cannot expect to get any enhanced protection while surfing the web. On the other hand, no encryption generally means no actual loss of speed. So, you enjoy live streaming to the fullest and you do not worry about delays and other problems. In addition, setting up your device and using SmartDNS will not bother you at all, as there is no requirement for special knowledge in the technical department. Plus, SmartDNS services are much more affordable than those of VPNs. In a nutshell, pros and cons of SmartDNS:
Pros
Easy setup
Fast speed and no quality deterioration
Much more affordable than VPNs
Fully compatible with devices and OS
Cons
No encryption involved in the process
No enhancement in the online security
No file sharing
Pricing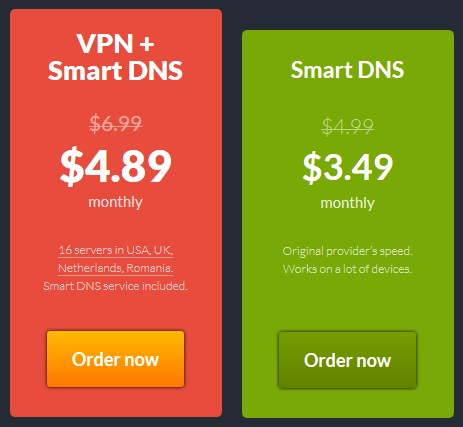 There is no surprise in the cost of SmartDNS for CactusVPN. The average cost of such services is about $4.99 and this is exactly what you will be obliged to pay for getting a monthly subscription to CactusVPN. Three months' subscription will cost $12.49, while the yearly plan is offered at $38.99. This is of course the best value for money.
A free trial can be provided to those who need it for a whole week, which is great. More than that, you have got the opportunity to get your money back within a month, with the 30-day full money refund guarantee.
When it comes to the acceptable payment methods from CactusVPN, there are many different options that cover multiple needs and demands. No Bitcoin is available for you to choose from, but there are credit cards and AliPay, WebMoney, Yandex, Qiwi and Boleto Bancario, as well as PayPal. So, besides the problem that might come up with the lack of Bitcoin – the essentially anonymous option, that is – everything is great.
Online Security
As we have outlined above, SmartDNS services do not include encryption. So, there is no enhancement of the online security while you are using SmartDNS. Besides that, you can see that the website of CactusVPN is HTTPS protected and there is a clear statement as to the information potentially collected by them, if you read through their Terms of Use and Privacy Policy.
Do They Support VPN Too?
CactusVPN obviously supports VPN, too. In fact, they have got special plans for those who wish to use US or UK VPN, as well as a combination of VPN and SmartDNS services. SSTP, L2TP/IPSec, OpenVPN, SoftEther and PPTP protocols and Proxy are all included in these plans, making your user experience as great as possible and strengthening online security to the maximum. Let's have a closer look as to the cost of such services, shall we?
VPN Pricing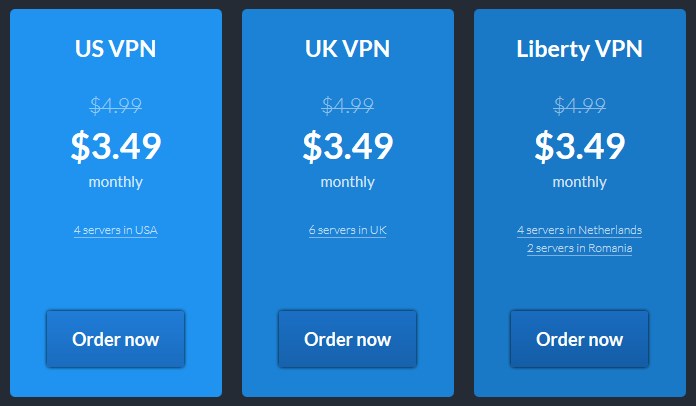 We will highlight the cost of the VPN and SmartDNS plan available at CactusVPN, with the note that there are other plans from the same provider, only covering the needs of VPN. Well, the monthly cost for both VPN and SmartDNS services is $6.99 and this is a fair price. In this plan, 16 servers in USA, UK, Netherlands, Romania and Smart DNS service are included. For longer commitments, the price goes down. Three months will cost you $17.99 and the annual plan will cost you $54.99. Same rules apply as to the payment methods, refund guarantee and free trial as the SmartDNS plan alone.
Help & Support
Next in our CactusVPN DNS review, there is the help and support aspect of the services. There are numerous different ways for you to contact support and get all the help you need. You can submit a ticket, whether you are a client or not. Of course, if you are an existing client, there is the client area for you to turn to and the feedback is instant there. Either way, submitting a ticket will get you the answer as soon as possible. Other than that, there is the learning center and the FAQ section that you can check out. Specific tutorials will allow you to fully comprehend what you need to do, in order to get SmartDNS up and running on your device. Last but not least, you can read through their blog or contact them through their social media accounts.
Compatibility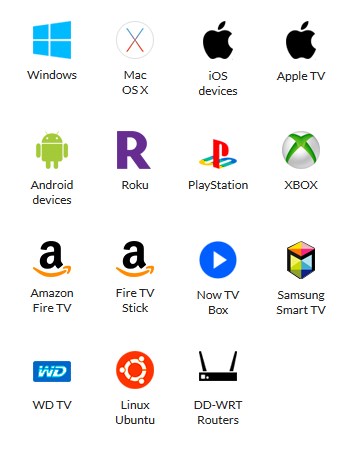 CactusVPN DNS boasts having exceptional compatibility with almost all devices and OS, which facilitates all people and helps them to use SmartDNS everywhere.
Conclusion
Now that we have completed our review of CactusVPN DNS, we can conclude as to whether or not the services provided are solid and reliable. First of all, the price rates are the average of similar companies and therefore there is no extravaganza in the cost you will be obliged to pay.
Then, it is great that there is such flexibility in the payment methods (although Bitcoin would be a wonderful addition) and there is a free trial and extended full money refund guarantee. The help and support could use a live chat for even more instant feedback. The combination of VPN and SmartDNS services in a single plan is indisputably the best value for money, if you want to get CactusVPN.
Go to cactusvpn.com