Ace VPN Smart DNS Review
Channels
Netflix, ABC, Amazon Instant Video, CBS, CBS Sports, Cinema Now, CNN Go, Comedy Central, Crackle, Crunchyroll, CW, Disney Junior, Disney XD, Disney, Epix, ESPN, FOX, Fox Sports, FoxSports2Go, FX network, Fubo.tv, HBO GO, HBO Now, HGTV, Hulu+, Hulu, iHeart, MGO, NBC Sports, NBC, NCAA, NFL Game Pass, Pandora, PBS, Rhapsody, ShowTime Anytime, Slacker Radio, Sling TV, Smithsonian, Songza, Spike, Starz, Tai Seng, Telemundo Novelas, TNT, turntable.fm, Vevo, Vudu, WWE, Xfinity TV Go, BBC iPlayer, Sky Go, NOWTV, BT Sport, Absolute Radio, itv, Channel4 (4oD), Channel5, Eurosport, TVPlayer, Filmon, TVCatchup, beIN Sports, luzz, Canalsat, M6 Replay, molotov.tv, Direct8, Eurosport, TF1, Gulli, Arte, NRJ12.fr, d8.tv, tmc.tv, PlayTV.fr, n-tv, Zattoo, MyVideo.de, Arte, laola1.tv, Sky Online, Sky Sports, Spox.com
Countries
Switzerland, Spain, Netherlands, Italy, Ireland, Germany, France, Denmark, Canada, Australia, Arabia, UK, USA
Devices
Windows, Mac, iPhone, iPad, Apple TV, Android, Linux, Chromecast, Wii, Playstation, Xbox, Asus Router, DD-WRT Router, Tomato Router, Roku, Boxee Box, Blu-ray Players
Offers
1 Month: $ 5.95
6 Months: $ 30.00
12 Months: $ 55.00
Prices
$ 5.95 / monthly, $ 30.00 / 6 months, $ 55.00 / 12 months
Payment
PayPal, Bitcoin, Credit Card
Specials
7 Day Money Back Guarantee
AceVPN is a US based VPN service provider, which gives out SmartDNS services to its subscribers. Although this is not clear at first when you enter their website, you are redirected to their VPN plans for getting your hands to the "so-called" free SmartDNS. This alone is deterring to some people, but we have decided to give them a second chance and find out what they offer in our Ace VPN SmartDNS review.
Features
Ace VPN has named their SmartDNS service "Unblock TV". This is catchy, as there are over 100 channels currently unblocked via this service and the list continues on growing. Although there is no software required for installing prior to using these features, it is a shame not to do that – after all, you are paying for a VPN subscription and there is some software required there.
As for the channels unblocked, you can get your hands on US channels like Netflix, Hulu, CBS etc. or UK channels BBC iPlayer, Sky Go etc. and some other channels from Arabia, Australia, Canada, France and so on.
There are some people who are not familiar with the differences between SmartDNS and VPN. In order to facilitate things for them and possibly for you, we have outlined the basic features of SmartDNS. In this way, you can see whether or not this is a service worth your time and money.
SmartDNS
In the case of SmartDNS, you do not get any encryption whatsoever during the process. This means that you only unblock geographically restricted channels from all over the world, without enhancing in any way your online security layering. As a result, the VPN is much safer as an option for you.
On the other hand, if live streaming is exactly what you need and you do not care about extra layers of online security, you are better off with SmartDNS. It is easier to use, faster and does not require any complex installation. Plus, it is typically lower in price than the VPN. In a nutshell, SmartDNS:
Pros
Is easy to use and setup
Is fast and does not deteriorate online performance
Is a lot more affordable than the VPN
Is fully compatible with devices and OS
Cons
Does not involve any encryption
Does not cover P2P file sharing
Does not offer any enhancement in online security
Pricing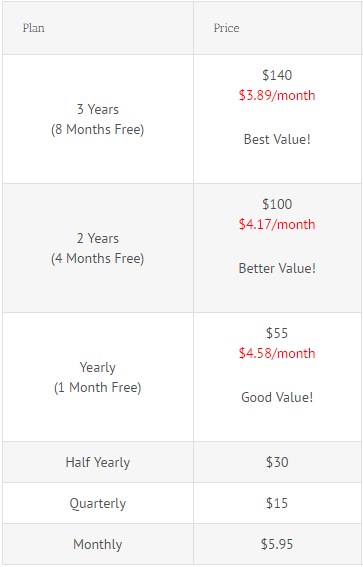 As we have mentioned earlier in our Ace VPN SmartDNS review, there is no option for just SmartDNS services provided by this company. On the contrary, you ought to subscribe to one of the VPN plans available on their site and then get the SmartDNS service for free. The monthly subscription for the Premium Plan (the most affordable solution in VPN) is $5.95. However, longer commitments offer generous discounts.
The yearly plan costs $4.58 per month. If you wish to get the Ultimate VPN plan instead, monthly subscription goes much higher at $15.00 and the yearly subscription costs $13.75 per month. Generally, the pricing is rather expensive and especially if you wish to use SmartDNS. No free trial is offered, either. The full money refund guarantee is there, but only for a week.
When it comes to the payment methods accepted, you get the chance to use credit cards or PayPal and bank transfer. No Bitcoin, sadly!
Online Security
Since Ace VPN primarily offers VPN services, it is true that online security is of the essence. However, if you just need to use SmartDNS, there is no online security boost there. The website is HTTPS protected and, though they claim to keep no logs, you had better read through their Terms of Use and Privacy Policy for further information.
Do They Support VPN Too?
You do not have a choice as to whether or not you are going to subscribe to their VPN plan. In fact, this is a fact and from then on you can choose to use SmartDNS. So, yes, they do support VPN and they are firm about that.
VPN Pricing
Since there is no option of just subscribing to their SmartDNS service plan, you can read through the Pricing section of our review. You can either go for the Premium or the Ultimate VPN plan.
Help & Support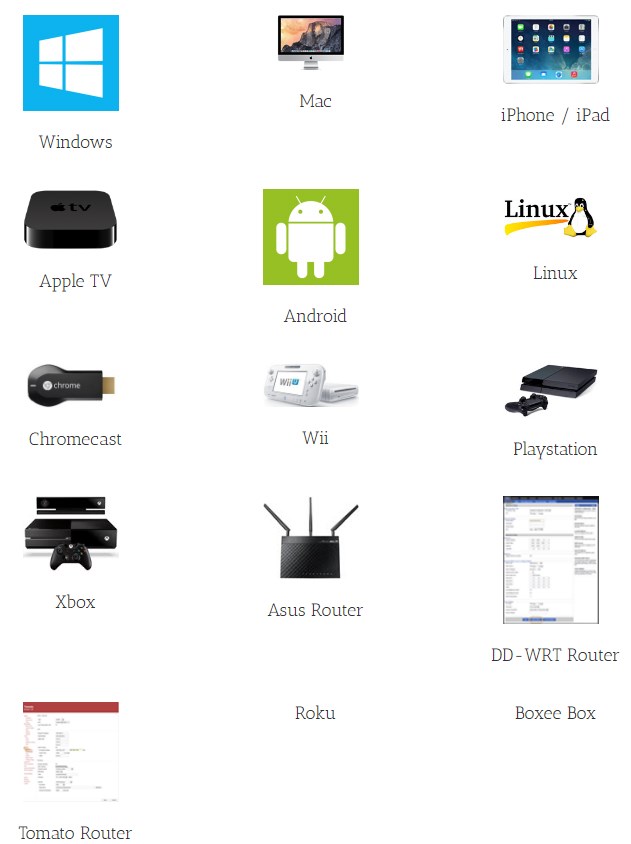 Now we move on to the Help and Support section of our AceVPN SmartDNS review. First of all, the site is rather confusing in its core and this might put some people off from navigating to the information and sections desired. From the top menu bar, you can choose the Support option and get to the Knowledge Base and FAQ section.
An email is available for those who wish to contact AceVPN. Then, there is a blog and a troubleshooting section. Social media presence is also vivid. Nevertheless, no live chat and no phone number are provided for instant feedback. On the bright side, they do answer quickly to all emails.
Compatibility
As a SmartDNS service, full compatibility is a must! Quoting from their site: "Works on iPad, Android, Windows, Mac, Gaming consoles, Smart TV's, Entertainment consoles and all network connected devices and operating systems." This is of course great to consider!
Conclusion
Now that we have completed our Ace VPN SmartDNS review, it is high time we displayed our conclusions to you. Apparently, the fact that they do not have a simple SmartDNS service plan may be appalling to some. Being forced to subscribe to a VPN plan for getting the opportunity to use SmartDNS is not the most practical solution ever.
The cost is not that affordable, either. Due to the combined services of VPN and SmartDNS, you do not get great affordability. The help and support section is quite thorough, even though there is no live chat or phone number to call. There is full compatibility with all devices and OS, which is super.
If the site had better more practical to use, if there had been the option of just using SmartDNS at a reasonable price, this would be a reliable solution. The only case where it would be wonderful to subscribe to this company is the combination of VPN and SmartDNS!
Go to acevpn.com